Last 4th of June in Firenze, International Cleantech Network and SmartCityTech partnership signed a MoU in order to join forces to address third countries.

This is a MoU between two European Cluster Strategic Partnership in order to combine efforts towards third countries interesting for both partnerhsips. In this case, the main focus will be the United States, as in both cases, it will be an objective for the year 2019

Both consortia have received funding from the European Commission to match European cleantech and smart city companies with partners and project owners outside of Europe. The objective of this agreement is to exploit synergies and collectively arrange a matchmaking mission in the United States in 2019 for the benefit of clusters and members of both partnerships.

International Cleantech Network (ICN):

The ICN is an exclusive network of cleantech clusters in the world's leading cleantech regions, aiming to generate new business opportunities, enhance competitive advantages and create value for companies, knowledge institutions and local authorities across cluster regions.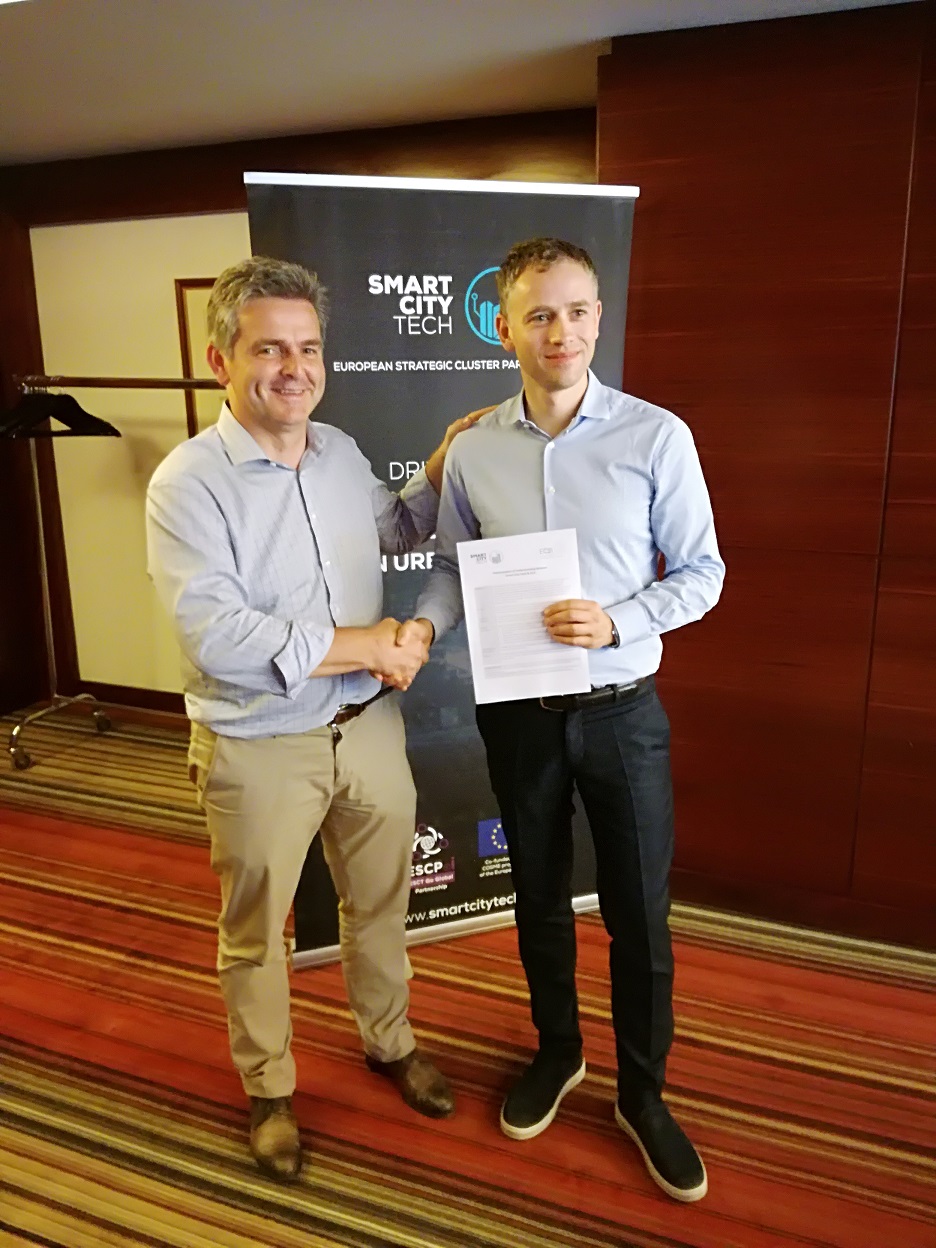 Our current chairman, Mark De Colvenaer and Frederik Thure from the ICN, with the MoU signed by both parternships



| | | | | |
| --- | --- | --- | --- | --- |
| | | This project has received funding from the European Unión COSME COS-Cluster Programme, under the grant agreement Nº 783412 | | |