WEBINAR: COMMON UNDERSTANDING I - HOW EUROPEAN AND CHINESE ORGANISATIONS CAN EXPLORE SYNERGIES TOGETHER



Save the date: 15 December 2021
It is time for the next ENRICH in China webinar. It will be the first webinar of the "Common Understanding" series, under the theme "How European and Chinese organisations can explore synergies together".

Real cases and insights from our Slovenian partner, Primorski Technology Park regarding cooperation in Technology; Chinese perspective on collaboration in Innovation by Gensol Tech Innovation Center and the Foreign Organizations (China) Office Center and a deep-dive into synergies between Europe and China in the field of Agrotech by the Netherlands Innovation Center / Fore Conif B.V.

The speakers' inputs will be collected in an interactive brainstorming/Q&A session co-moderated by SPI and CIVITTA Serbia.
Register here and take part in an insightful, enrichening knowledge exchange.
Original new in website: https://www.china.enrichcentres.eu/en/news/webinar-common-understanding-i-how-european-and-chinese-organisations-can-explore-synergies-together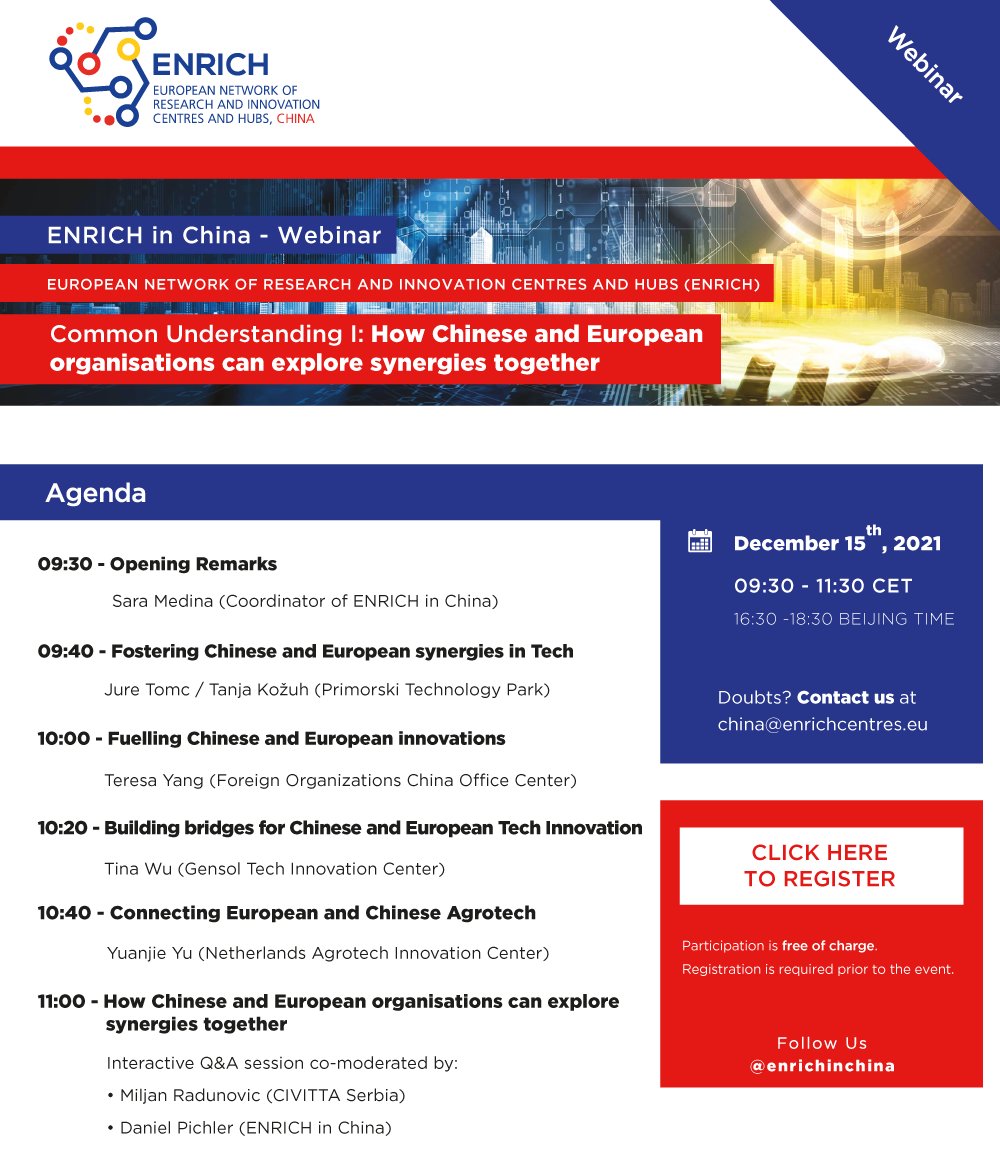 | | | | |
| --- | --- | --- | --- |
| | | | This project has received funding from the European Unión COSME COS-Cluster Programme, under the grant agreement Nº 951206 |